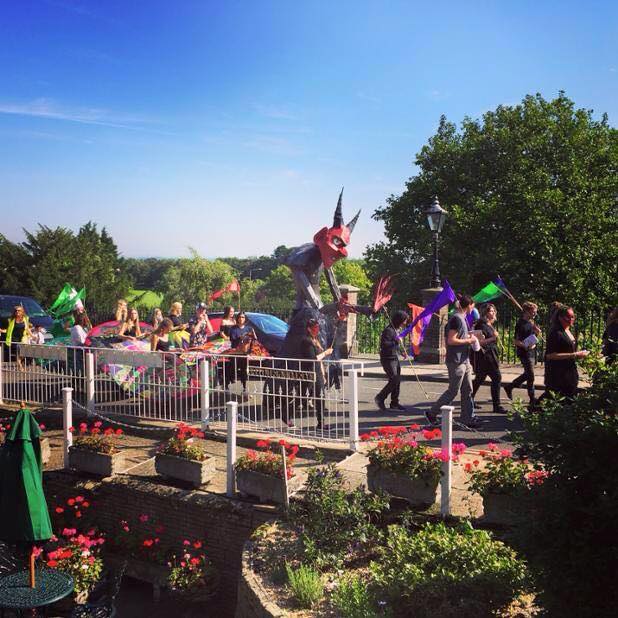 Students from Rye Studio took part in a parade on Friday 11th September to launch the opening of the Rye Arts Festival in the town.
All costumes and make were designed and made by our students including the Don Giovianni 'Devil, big make.
It was a beautiful sunny day with the streets of Rye were filled with the sound of drums and whistles as Rye Studio, Rye College and Rye Primary came together for a parade. The town was a blaze of colour with the flags and carnival skirts as the students danced and drummed through the cobbled streets.