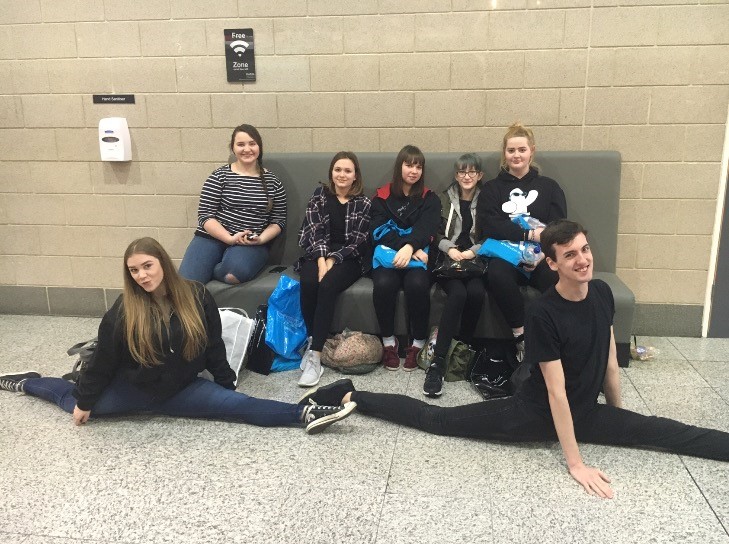 15 March 2017
On the 10th March, the students from Rye Studio attended Move it. Move it is a dance event held in Excel London and offers workshops for all ages and abilities in all different styles. Along with workshops live performances take place throughout the day along with dance competitions and stalls selling merchandise or advertising for university's or colleges.
Some of the students met Johnny Labey who starred in 'Dance, dance, dance', as well as taking part in workshops ran by choreographers who choreograph for people such as Katy Perry, Beyoncé and Justin Bieber.
''Move it reassured me of what career I would like to pursue in the future'' Jamie Isteed Year 12
''Move it was such an insightful and thrilling experience having the opportunity to take part in professional dance classes and watch professional dancers on the main stage.'' Niamh Hughes Year 13
''Move it was amazing! It gave me great opportunities and gave me a clearer picture of the dance community'' Shukran Oskay Year 10
''Move it was great. I have so many more options now for my future. It was such a good day out and I defiantly want to go again next year!'' Jasmine McSwan Year 10
All of the students had a really good day and want to go back again next year.